Web Science for Development
12-14 Feb 2020  |  IIIT Bangalore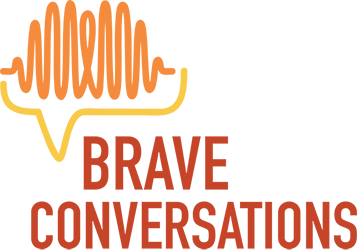 Day 1: 12 Feb 2020
Brave Conversations was created to bring thinking around Web Science and the Social Machine to mainstream conversations that occur in everyday life. Its objective is to demystify the world of emerging technologies and enable an exploration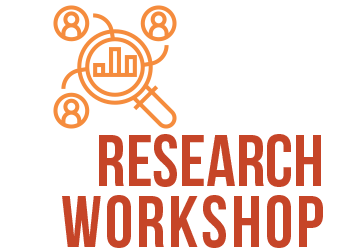 Day 2: 13 Feb 2020
Featuring a series of talks by several eminent researchers, practitioners and policy-makers on various topics pertaining to digital societies, including three keynote speeches: Prof. Dame Wendy Hall, Prof. Manish Gupta, etc.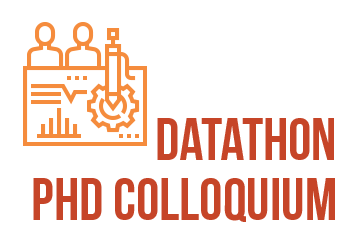 Day 3: 14 Feb 2020
Datathon is to build awareness and inspire a call for action towards the safety of women in India and the mitigation of gender-based crime prevalent in the country. 
IIIT Bangalore in collaboration with Web Science Trust (WSTNet), Red Dot Foundation, and the University of Southampton Social Impact Lab, is organizing a data visualization hackathon/datathon on Friday, February 14, 2020. The datathon is supported by the Web Science Lab (WSL), Graphics-Visualization-Computing Lab (GVCL), and the Center of Information Technology and Public Policy (CITAPP).
The objective of this datathon is to build awareness and inspire a call for action towards the safety of women in India and the mitigation of gender-based crime prevalent in the country. There are several hidden stories that are finding their way out slowly and boldly. We would like to make these narratives visible using creative visualizations. We invite students, pursuing undergraduate or graduate degree programs, in a group of two to participate in the event to demonstrate their interdisciplinary data science skills and social science knowledge for creating visual narratives for data sets capturing these stories. Ideally, each team should consist of participants with a background in visualization tools and relevant social sciences. The themes of the datathon highlight creative ways of using data to debunk popular myths surrounding women's safety in India, integrating heterogeneous data sources to make meaningful analysis, and comparing the situation in India with the rest of the world.
It is a day-long event where students will engage in the tasks of defining a set of problems, choose algorithms/techniques/tools appropriate to address the problem, coding and implementation of the tools and presentation of results, inferences, and demo.
The details of the datathon, about dataset(s) and challenge, are available here.
A pdf version of the Call for Participation for the Safecity Datathon can be downloaded from here
Agenda :
09:00 am- 10:00 am: Desk Registration 
10:00 am- 10:30 am: Debrief on the datasets and the challenge 
10:30 am-11:00 am: QnA and finalization of themes for each team
11:00 am- 03:00 pm: Datathon, including lunch break and tea-break
03:00 pm- 05:00 pm: Presentation of solution by the teams (5-10 minutes each team)
05:00 pm- 05:15 pm: Judges discussion
05:15 pm- 06:00 pm: Prize announcements and closing remarks
Important Dates:
Last date of registration 11.02.2020
Notification sent to shortlisted teams: 12.02.2020
Datathon: 14.02.2020
Prize details:
First Prize: Vouchers worth Rs. 3,000
Second Prize: Vouchers worth Rs. 2,000
Third Prize: Vouchers worth Rs. 1,000
The goal of this session is to have research discussion among the PhD research scholars across multiple institutes who are working in the areas related to Web Science. We hope these discussions will be useful and will foster research collaborations in future!
Participants: 
Moderators: Faculty
Panelists: PhD Research Scholars
Audience: Research Scholars
Agenda of each Theme Discussion
Theme Introduction by Moderator

Short introduction by panelists (5 panelists 5 mins each)

Q&A (30 mins)
PhD Colloquium Themes
Empowerment


In this theme, we discuss how the WWW and digital technologies in general can be used for education and upskilling of the population at scale. As mobile phones and high-speed data connections become ubiquitous, this has created a huge opportunity for disseminating knowledge and skills to a vast population efficiently. However, a dearth of sound understanding of how this can be achieved, is still an impediment. We can also discuss how digital empowerment is essential and how access to resources can help in that context.

Inclusion & Accessibility


In this theme, we discuss how inclusion is necessary and not just preferable to build models or solutions which are useful, relevant and applicable to all. In this context, inclusion might be in terms of gender, race, color etc. It will be relevant to also discuss how web and digitization can be conducive in building solutions which are designed keeping accessibility into account. Topics like rennaration, multi-language support, transcriptions, alternate text of images etc might be relevant.

Digital Governance + Privacy  + Security


In this theme, we discuss how different forms of data management processes can be woven into the fabric of administrative decision-making. These include structured data generated by different government departments, corporates and other organisations; as well as the so-called Big Data, generated from several sources like sensors, social media posts, etc. that often contain useful inputs for decision-making. We also discuss topics like privacy and security in this context.



Social Cognition
In this theme we address questions about how the web, and particularly social media and open online knowledge portals like Wikipedia, is affecting collective opinion and worldview. Social cognition is playing a central role in the making and breaking of reputations of individuals, businesses, and countries. There is a pressing need to understand social cognition in the post-web world. We also discuss topics like opinions, campaigns in networks, marketing and recommendation and discourse modeling.
17-18 March 2023  at  IIIT  Bangalore
Phone
+91 80 4140 7777
+91 80 2852 7627
IIITB
26/C, Hosur Rd, Electronics City Phase 1, Electronic City, Bengaluru, Karnataka 560100
International Institute of Information Technology Bangalore – 2020