Web Science for Development
12-14 Feb 2020  |  IIIT Bangalore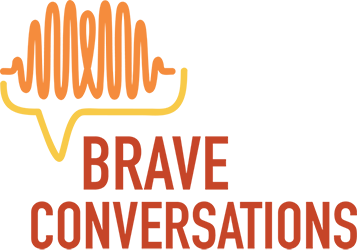 Day 1: 12 Feb 2020
Brave Conversations was created to bring thinking around Web Science and the Social Machine to mainstream conversations that occur in everyday life. Its objective is to demystify the world of emerging technologies and enable an exploration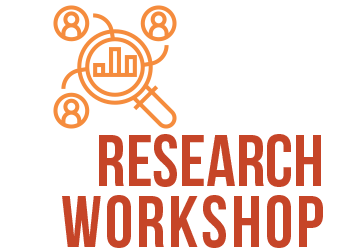 Day 2: 13 Feb 2020
Featuring a series of talks by several eminent researchers, practitioners and policy-makers on various topics pertaining to digital societies, including three keynote speeches: Prof. Dame Wendy Hall, Prof. Manish Gupta, etc.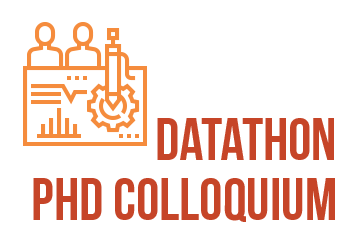 Day 3: 14 Feb 2020
Datathon is to build awareness and inspire a call for action towards the safety of women in India and the mitigation of gender-based crime prevalent in the country.
The World Wide Web (WWW) is the biggest information construct that the world has ever seen. Nothing like the web ever existed in recorded human history. The web is neither a natural phenomenon, nor is it an artificially engineered system. It is the result of trillions of human decisions made independently. As the web and associated technologies like mobile computing makes inroads into most aspects of our lives, there is a growing urgency to understand how it is affecting humanity as a whole. The interdisciplinary study of Web Science was born in 2006 as a result.
The Web Science for Development (WS4D 2020) workshop is part of the Web Science Research Initiative at IIIT Bangalore. WS4D 2020 is a workshop that brings together professionals from several domains, addressing relevant issues of WWW and humanity.
WS4D 2020 is organised as a 3-day event. The first day on Feb 12th, features an activity called Brave Conversations in partnership with the Web Science Trust and the British Deputy High Commission at India.
Brave Conversations is not your average 'conference'. There are no lectures or talks, it works through the conversations which are generated by the participants in the room who bring their backgrounds, knowledge and experience to discussing the relationship between technology and society. We start small, with "You", by asking how your everyday life is mediated and determined by the technologies you use. We then move to groups and communities, and then to the broader societal questions as a whole. The day is thoroughly facilitated utilising a range of tools and processes which bring to the surface conversations which people are having at home or at work, but at Brave Conversations you have time to think about these conversations and to reflect on how to more proactively take control of how you live your digital life. Our aim is to create a fast-paced learning environment where there is no time to get bored but the focus is on being in the room with the other human beings around you.
The second day Feb 13 2020, features a series of talks by several eminent researchers, practitioners and policy-makers on various topics pertaining to digital societies, including three keynote speeches: Prof. Dame Wendy Hall, Executive Director of the Web Science Institute at the University of Southampton, Prof. Manish Gupta, head of Google AI Research in India, and Prof. Noshir Contractor, Director of the Science of Networks in Communities Research Group at North Western University, IL, USA.
International Institute of Information Technology Bangalore
The International Institute of Information Technology, Bangalore (IIIT Bangalore or simply IIITB) is an Indian private research university in Bangalore, Karnataka. The university was founded in 1999 with a vision to contribute to the IT world by focusing on education and research, entrepreneurship and innovation. It offers Integrated M.Tech., M.Tech., M.S. (Research) and PhD programs in the field of Information Technology. In February 2005, IIIT-B was conferred Deemed University status under Section 3 of the University Grants Commission (UGC) Act 1956. This was re-affirmed by the Tandon Committee report in October 2009, which gave (cf. Annexure VII (b) of the report) IIIT-B a score of 41 (the most given to any deemed university).
IIIT-Bangalore is promoted by the Government of Karnataka. IIITB is managed by a Governing Body with Kris Gopalakrishnan, executive co-chairman, Infosys Ltd., as the chairperson.IIIT Bangalore is also regarded as one of the best institute for IT in India 
Mphasis (BSE: 526299; NSE: MPHASIS) enables customers to reimagine their digital future by applying a unique formula of integrated cloud and cognitive technology. Mphasis X2C2 TM formula for success, (anything to cloud powered by cognitive), drives multi-dimensions of business value with an integrated consumer-centric Front2Back Digital Transformation™, enabling Business Operations and Technology Transformation. Mphasis applies advancements in cognitive and cloud to traditional application and infrastructure services to bring much needed efficiency and cost effectiveness. Mphasis' core reference architectures and tools, combined with domain expertise and hyper specialization are the foundation for building strong relationships with marquee clients.
Prof. Dame Wendy Hall
Executive Director
Web Science Institute at the University of Southampton
Prof. Noshir Contractor
Director of the Science
Networks in Communities Research Group, Northwestern University, IL, USA
12-14 Feb 2020  at  IIIT  Bangalore
Phone
+91 80 4140 7777
+91 80 2852 7627
IIITB
26/C, Hosur Rd, Electronics City Phase 1, Electronic City, Bengaluru, Karnataka 560100
International Institute of Information Technology Bangalore – 2020