Overview:
The only application specific to COVID-19 in Pan India is Aarogya Sethu which is:-
A contact tracing application with IVRS system for smartphone and non-smart phone users respectively where individuals will self-asses by answering few questions about their recent activity which would indicate if they could be symptomatic to COVID-19
The app uses bluetooth and GPS data to indicate the environment around us and the possibility of coming in contact with a COVID-19 positive person
Other news and updates
Aarogya Sethu did serve the purpose for initial contact tracing to inform and identify citizens with COVID-19 symptoms or positive patients around them respectively. This environmental data acts as precaution for users who want to be safe and intimated of any risk around him/her. There are also many applications at state level to record details like quarantine, contact tracing, health survey, international arrivals, migrants data, etc.
Covid-19 will shortly push us from self-assessment to actual verification of data that being created by various administration process for tracing, tracking and recording Covid-19 related activities that would be verified at any point of entry in the near future.
All the test reports today or other related documents are in physical form and in multiple formats, in the future at any entry point while screening a person to verify the physical documents produced and their identity is time consuming. There is no application where such results are digitally created and shared to any 3rd party application (via API's) which can be accessed with user consent.
To make this a seamless process there is a need for a platform like BelYo where Covid-19 test results and other related documents are created on blockchain and to be retrieved at the point of entry by contact tracing app's using our API's with user consent. Such results could also be colour coded to make the process faster. Eg: Tested +Ve : RED, Tested -Ve : GREEN, Never Tested : BLUE, etc.
What is BelYo?
A platform which allows to create digital records which will be retrieved by contact tracing application through API's. Moreover such records retrieved are with user consent and without doubting the authenticity.
Project mission
To convert Covid-19 related physical documents to digital assets which can be retrieved by contact tracing app's through our API's.
The final documentation for Covid-19 could be vaccination record of citizens when we reach that stage, assuming this happens, then recording and retrieving such data becomes vital for any economic activity (point of entry). BelYo platform is suited to issue such vaccination digital certification.
BelYo is a product that's developed by Synk Labs Pvt Ltd (www.yosync.com) and BelfricsBT Sdn Bhd (www.belfricsbt.com) for COVID19 challenge that was initiated by International Institute of Information Technology, Bangalore and supported by Mphasis Foundation grant.

BelYo, India's first Covid-19 blockchain platform goes live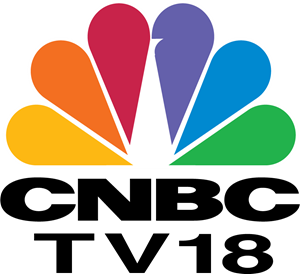 India's first-ever COVID-19 blockchain platform – BelYo launched

COVID-19 tracking blockchain platform launched

Now a blockchain platform to digitise COVID-19 patient data